Product Description
Introducing the Grill Floss BBQ scraper
The revolutionary new tool that will change the way you clean your grill forever! This amazing gadget is designed to make cleaning your grill grates faster, easier, and more effective than ever before.
So how does it work? The Grill Floss BBQ scraper features a unique three-sided design that allows you to clean all sides of your grill grates at once. Its thin and flexible stainless-steel blades fit perfectly between the grates, reaching even the tightest spots, removing all the burnt-on food and grease. Its bristle-free design eliminates the risk of wire bristles breaking off and getting into your food, making it a much safer option than traditional wire brushes.
But that's not all – the Grill Floss BBQ scraper is also incredibly easy to use. Simply heat up your grill, and while it's still hot, run the Grill Floss over the grates. The heat will loosen any debris, allowing the Grill Floss to effortlessly scrape it away. And because it's made from high-quality materials, it's durable and built to last.
So why should you have a Grill Floss BBQ scraper? Firstly, it's the most effective way to clean your grill grates, removing all the stubborn grime and buildup that can't be removed by other methods. Secondly, it's much safer than traditional wire brushes, eliminating the risk of wire bristles breaking off and getting into your food. Lastly, it's incredibly easy to use and saves you time and effort, so you can spend more time enjoying your delicious BBQ creations with family and friends.
In summary, if you're a grill enthusiast, you need a Grill Floss BBQ scraper in your life. Its innovative design, effectiveness, and safety features make it a must-have tool for anyone who loves outdoor cooking. So why wait? Get your Grill Floss today and take your grilling game to the next level!
Better Than A Brush
The Grill Floss is the best BBQ brush on the market today. As the name implies it will clean your grill as well as floss cleans your teeth! Not only does it 'hug' the stainless grills to effectively take away grease from the top of them, but with a flick of the wrist, you can effectively clean the bottom portion of your cooking grills as well.
The Grill Floss Features
Stainless steel grill scraping tool
Cleans all around round grill grates – got the top, sides and bottom!
Dual-sized cleaning head accommodates different grill diameters
All-metal construction
Includes eyelet with a fabric loop on the handle
Length: 19″ (48.3 cm)
---
---
Watch Me Go!
The Grill Floss was Designed for Premium Grills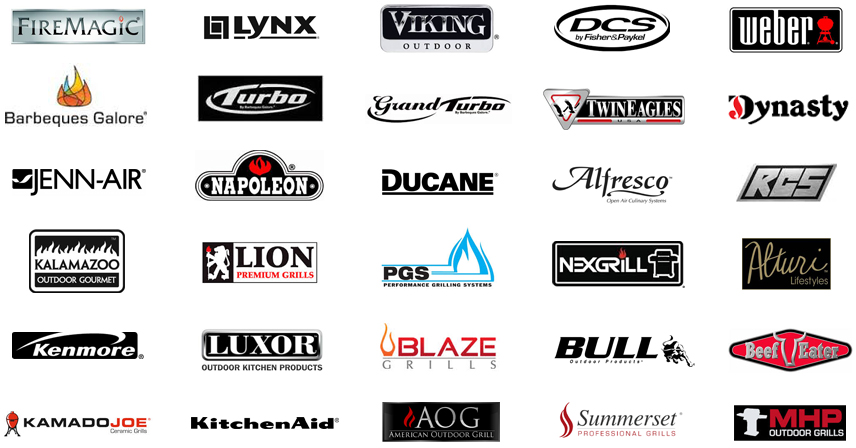 Noteworthy
Replacement "heads" are available in the drop down menu.  It never hurts to have a back up just in case!
Friendly Fires stocks replacement parts for many different BBQ brands.
The Grill Floss is in stock and ready to ship.